Declare and manage your employee now
Your employee is declared and insured on your behalf, with a full suite of automated functionalities
Declaration of your employee on your behalf in accordance with Swiss law

Payroll management service: pay slips, LPP contributions, APG, accident insurance

Automatic, efficient and compliant creation of contracts

Employee work scheduling in just a click
Already Batmaid or Batsoft Client?Login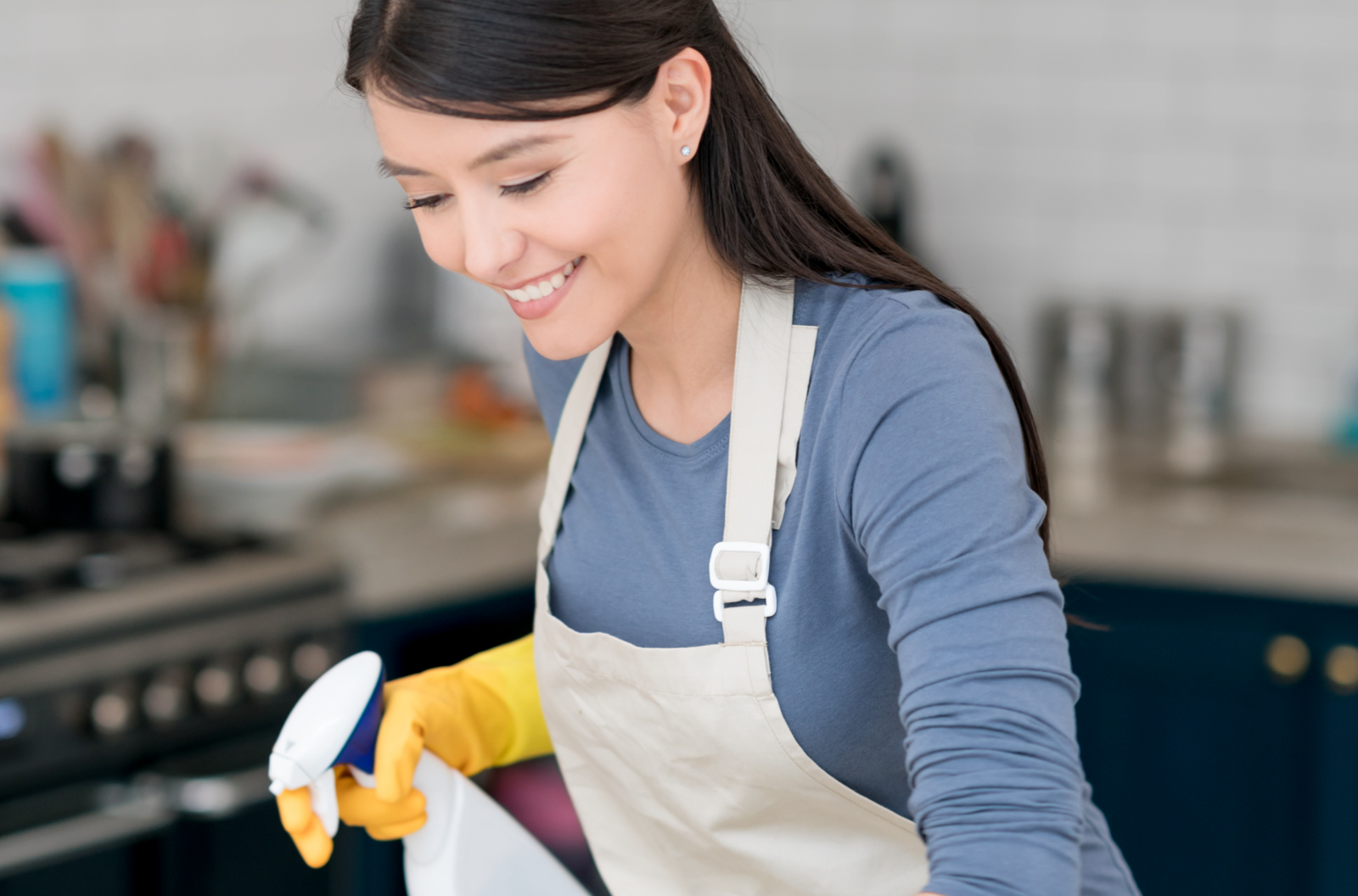 How it works
Create your employer account and start using Batsoft's simple and automated software. After providing your details, your account is ready for use.
Provide your employee's details, salary specifications, social insurances and contributions to automatically create the working contract.
Select your payment method to enable automatic payroll management. A summary including the salary breakdown will be generated based on the details you provided.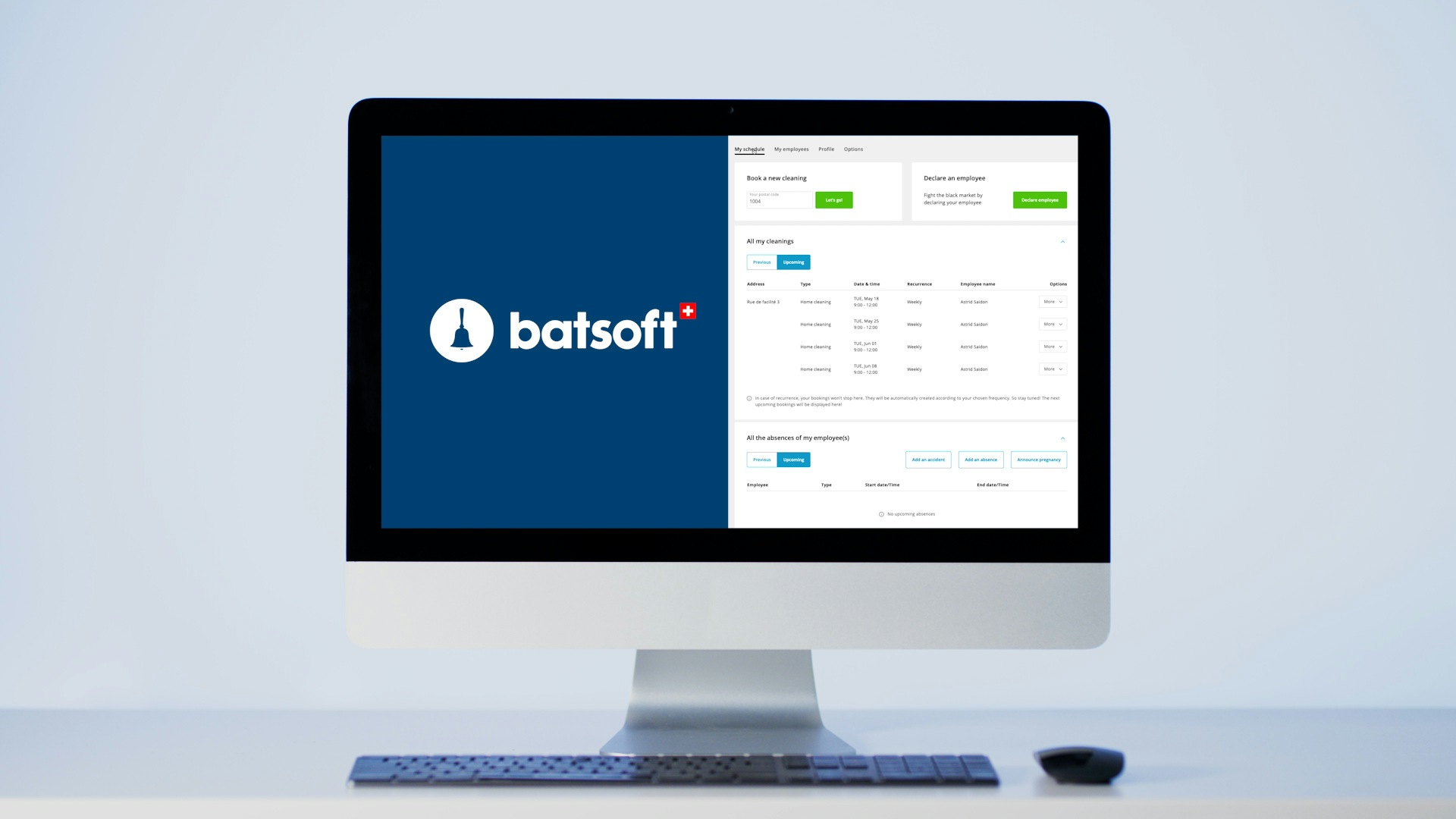 A facilitated collaboration
We're making it easier for employers and employees to work together. Manage and monitor effortlessly all aspects of your working relationship.
Automated Contracts & Templates

We make the first step of your working relationship easy: create a contract in the blink of an eye with our templates and customisations. Once the details are finalised, your contract is ready for your new employee.

Declaration, Social Contributions & Payroll

We declare your employee making sure the mandatory social insurance and pension contributions are automated. Monthly payroll is handled with ease, salaries are paid along with a salary statement.

Automated Scheduling, Timesheets & Absence

Creating and managing work schedules becomes a breeze with the online scheduling and timesheet creation functionality. View availability and time-off requests all in one place.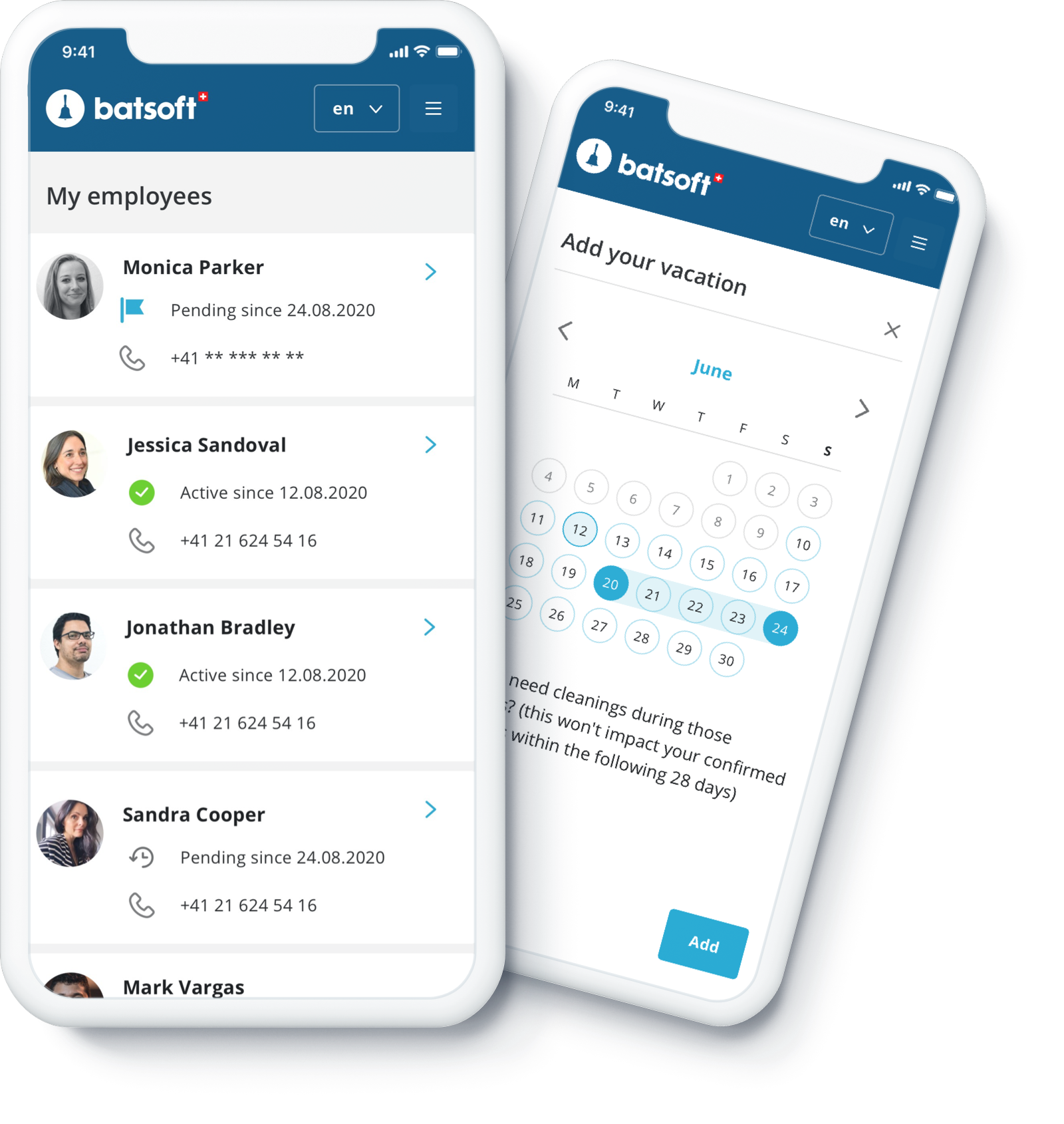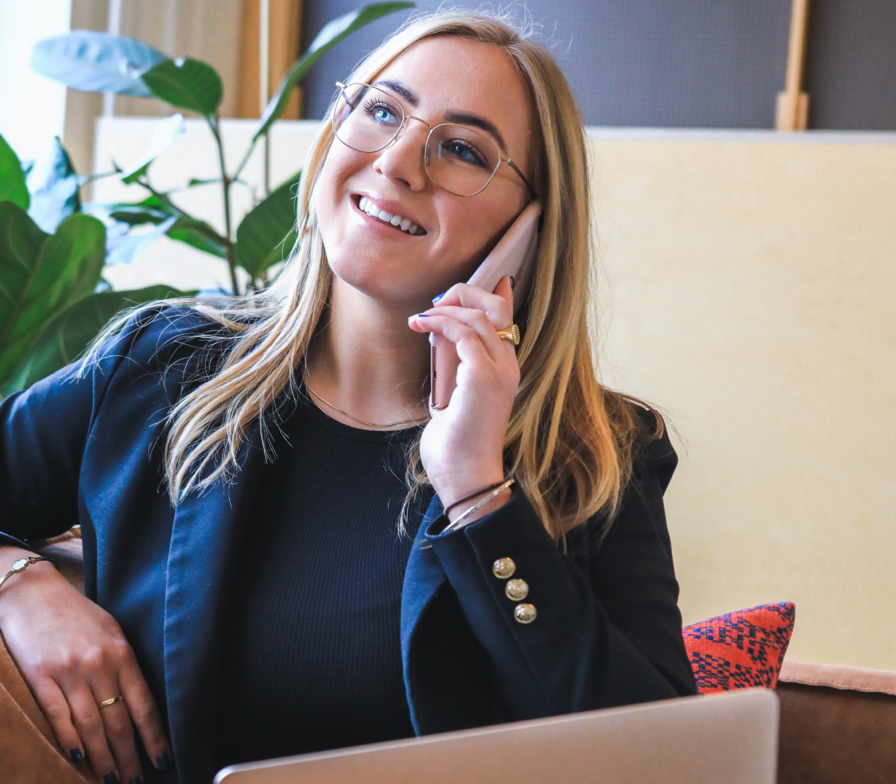 Efficient time management
Increase your productivity with the Scheduling and Timesheet functionality, where you can see upcoming jobs and take action immediately:
Total flexibility in managing jobs. Review past work schedules, give feedbacks, manage future jobs or change requests all in one view

Online schedule and timesheeting

Employee management and shift planning

Availability and time-off requests in one place
Complete payroll management service
Easy-to-use functionality that provides you full control and visibility
Complete salary breakdown

Contribution to APG

Second pillar (LPP) contribution, to be added optionally

Professional accident insurance, to be added optionally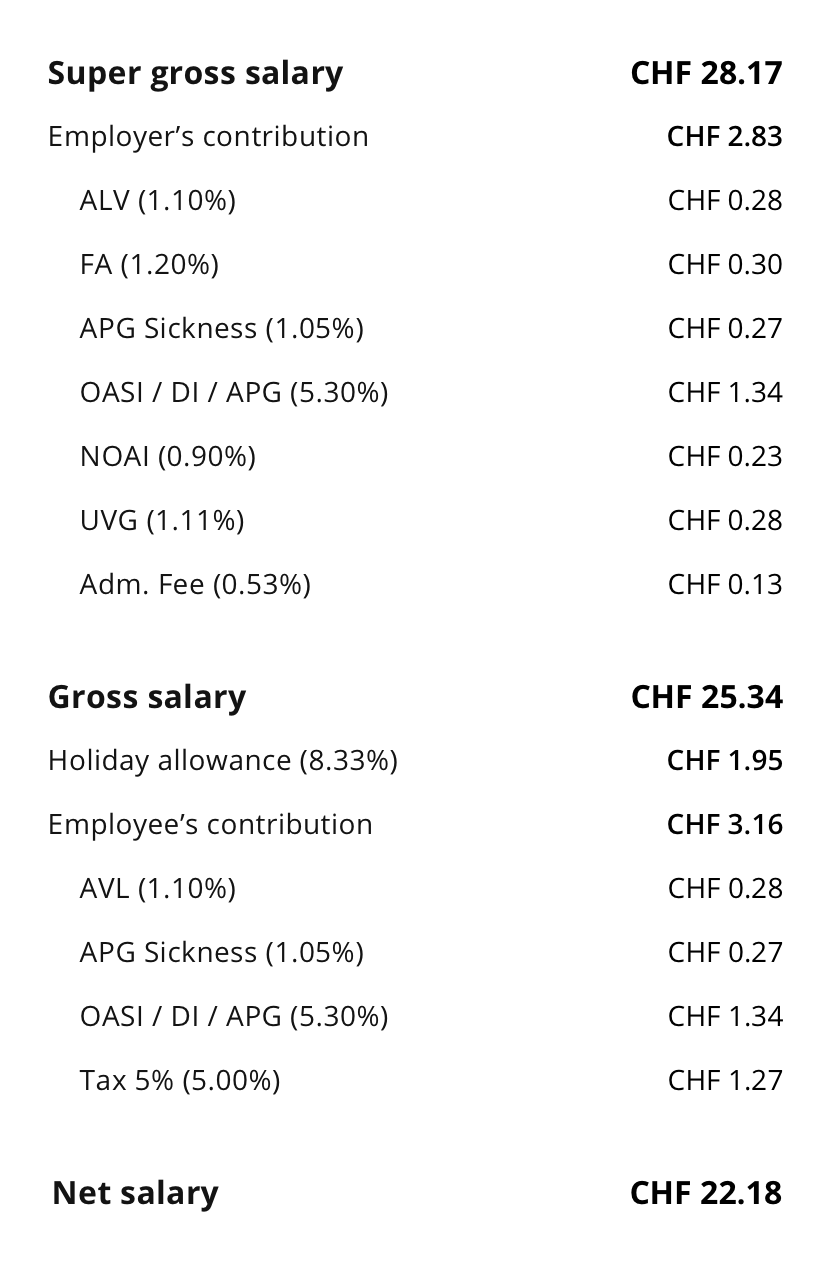 Are you ready to declare your employee now?
Your employee is effortlessly declared and insured on your behalf, with a full suite of automated functionalities